NEW CATALOG
FALKLAND ISLANDS
We are U.S. Distributor
The KEY reference!
In Stock
Order Now!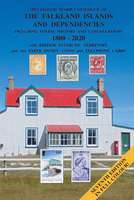 The primary reference for all aspects of Falkland philately, including postal history and postmarks.
$49.00 Postpaid
in U.S. by Media Mail
---

FEATURED SPECIAL
SWEDEN
Official Blackprint
1856/1862 Local Stamp
Very Limited Supply!
Order Now!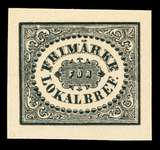 Official blackprint/reprint made in 1930 to aid in study of the printing plate. Ungummed on thick card, as issued. Seldom offered.
Single $12.00
Pair $22.00
Block $40.00
Other reprints also available.


---

FEATURED SPECIAL
Rare ICELAND 1911
CHRISTMAS SEAL
World Classic Seal Design
Very Limited Supply!
Order Now!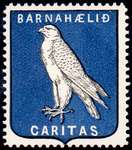 Seldom offered and rarely at such a low price! A once-in-a-lifetime purchase allows me to share the savings with you.
NH VF normally $60.00!
NH VF Only $36.00!
(A few others $18-$48.
1904 and 1905 also available.)


---

FEATURED SPECIAL
DANISH "STAMP COINS"
From World War II
Only a few available!
Order Now!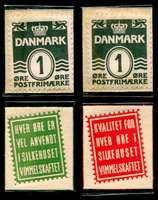 SET OF TWO.
Only $16.00!
IN STOCK!
---
FEATURED SPECIAL
SWEDISH LADYBUG VERTICAL COIL "ERROR"
Limited Supply!
Order Now!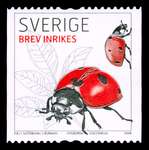 Unplanned Vertical Coil "Error" Stamp.
IN STOCK!
---
SPECIAL OFFERS!
GREAT VALUES!
Updated 26 March 2023
Scandinavia:

Philatelic Literature

Collections

Used Albums
U.S. Stamps:

NH, Mint, and Used at great prices.

Collections
World Stamps:

Better stamps at great prices.

Collections
SCANDINAVIAN PRICE LISTS BY POSTAL MAIL
Over 100 pages of price lists are available by postal mail. While these will eventually also be available on the web, I am not quite there yet. Request your copy of the printed price lists today.
SCANDINAVIAN PRICE LISTS ON THE WEB Take a look at my specific country price lists and topic price lists on the web.
Approvals are the best way to add to your collection.
If you prefer to examine stamps and compare them to your collection, before you purchase, you will very much enjoy my approval service. Send your want list today.
Stender Scandinavian Stamp Albums
Albums made in Scandinavia, by Scandinavians make the most sense. Well designed and attractive, these extremely price competitive albums will make a great home for your collection. See the complete price list.
I have added a Frequently Asked Questions "FAQ" page for web site, computer, and Internet questions as they relates to my site. I welcome your comments, input, suggestions, corrections, etc.